3D-measurement
With 3D-measurements we oversee and confirm the quality of the products of our clients with sampling measurements. When required, we will also deliver the measurement transcripts.
Machining centers
According to our experience, investing into top-quality machining centers is profitable, because their life span is clearly superior. Frequent maintenance is another crucial thing in order to keep the machining centers in good condition. The best manufacturers also make sure that there are also spare parts available with fast delivery. With our expertise and excellent machinery, your project will surely succeed.
Turning
Turning is best to be left for professionals. We will ensure the quality of your industrial product.
Smaller machining centers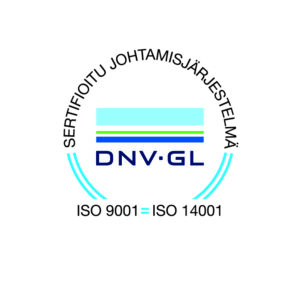 Accredited by DNV
Our company is certified by DNV according to ISO 9001 and ISO 14001 standards.